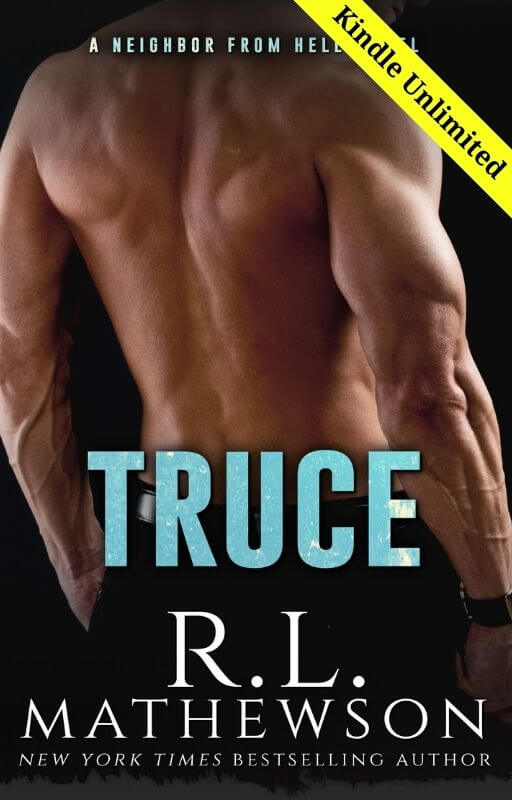 The only thing that Robert Bradford wanted was to escape his past, but one night spent in the arms of the woman that destroyed his life was about to change everything in this historical romantic comedy from New York Times bestselling author R.L. Mathewson.
Elizabeth knows what's expected of her, perfection. She's the daughter of an Earl and expected to marry well, say and do the right things with a smile on her face when inside she's dying for a chance to escape. Thanks to an inheritance her godmother left her years ago, her chance will come with her next birthday. Her hopes of escape abruptly end when Robert, her childhood nemesis that she hasn't seen since they were children, comes back into her life and does everything within his power to make her pay for their past.
He hated her.
At least, Robert tried to hate her, but it was so damn difficult to hate someone that he couldn't live without. He tried to ignore her, tried to focus on anything but her, but nothing worked. Somehow, she made her way into his heart and started to make him want things that he never thought possible, made him smile and laugh even while she drove him out of his mind and started a legacy by turning him into…
A Bradford.
Boston Harbor
            "Ah, Robert?"
            "Shhhh, not while I'm praying," he said, momentarily losing his place before he started again, "thank you for letting us survive that trip from hell. Thank you for ignoring my prayers for a quick death when I didn't think that I'd be able to survive another day of starvation," he said, making her roll her eyes.
            "You were given three full meals a day just like everyone else," she pointed out, not bothering to mention the fact that on most days he'd received second helpings. She sat down on a bench near their luggage, wondering just how much longer he was going to keep this up.
            "I'm sorry for all the cursing that my wife forced me to do while I was on that boat," he continued, ignoring her even as he amused her. "As you know, she's been such a bad influence on me. Thank you for pulling me from near death and somehow giving me the strength to survive."
            "Near death?" she asked, frowning. "When were you near death?"
            "When was I near death?" he asked in stunned disbelief as he opened his eyes so that he could glare at her. "How could you forget all those times that I could barely move? When I struggled to find the will to live so that I wouldn't leave you a young widow? Did my struggle for survival mean nothing to you?" he demanded in outrage, terrifying the people that were forced to walk past him to get to the docks and making her wrack her brain as she struggled to figure out what he was talking about.
            "Do you mean those few times when you had a touch of seasickness?" she asked, unable to think of anything else that he could be talking about since he'd been the picture of health during the majority of the trip.
            "A touch?" he repeated in disbelief. "I nearly died!"
            "Because you were forced to miss breakfast a few times?" she asked, trying her best not to laugh or smile, but he looked so adorable just then that she admittedly didn't put up much of a struggle.
            "It was hell! Pure hell!" he snapped, shocking several of the women trying to rush past him.
            "Try having seasickness every morning and night," she said dryly as she stood up and gestured for several dockworkers to help them with their luggage.
            "That makes my ordeal worse!" he said, coming to his feet so that he could offer her his arm. "I needed my strength so that I could tend to you and keep you alive."
            "The peppermint tea did that," she said with a shrug.
            His gasp of outrage was simply too adorable. "You ungrateful brat! After everything I did for you to ensure your survival and this is how you repay me? With your mockery?"
New York Times Bestselling author, R.L. Mathewson was born in Massachusetts. She's known for her humor, quick wit and ability to write relatable characters. She currently has several paranormal and contemporary romance series published including the Neighbor from Hell series.
Growing up, R.L. Mathewson was a painfully shy bookworm. After high school, she attended college, worked as a bellhop, fast food cook, and a museum worker until she decided to take an EMT course. Working as an EMT helped her get over her shyness as well as left her with some fond memories and some rather disturbing ones that from time to time show up in one of her books.
Today, R.L. Mathewson is the single mother of two children that keep her on her toes. She has a bit of a romance novel addiction as well as a major hot chocolate addiction and on a perfect day, she combines the two.
In 2019/2020, R.L. Mathewson will be publishing Devastated, the first Anger Management novel, Tall, Dark & Furious, the 6th installment to the Pyte/Sentinel series, Irresistible, the long anticipated novel for the Neighbor from Hell Series as well as many more books throughout the year, paranormals, contemporaries, and YAs.