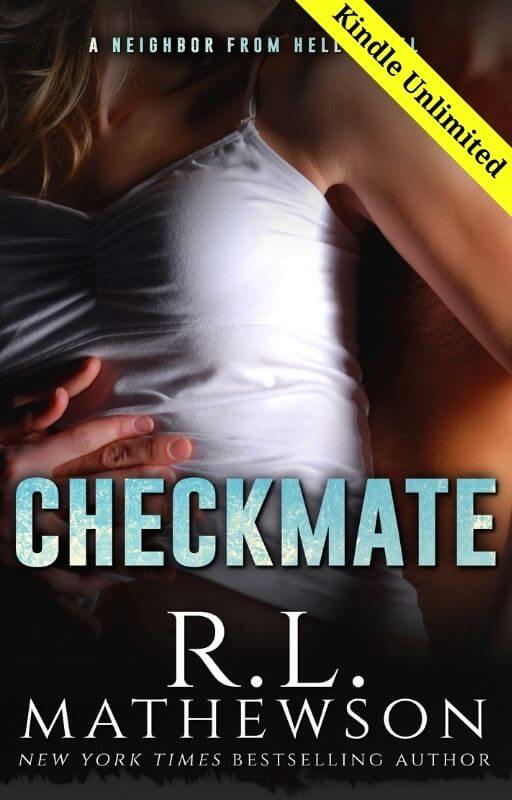 Rory James dreams of the day when she saw the last of the man that had been making her life a living hell since they were little, only to realize there was so much more to the man that she couldn't live without in this romantic comedy from New York Times bestselling author R.L. Mathewson.
There's nothing worse than living next door to your childhood nemesis, except maybe being forced to share your dream project with him, being blackmailed into going along with something that was just wrong on so many levels, and having your hot cocoa stolen by the person that drove you to drink it in the first place, Rory James decided.
Then again, so was finding out that you were wrong.
Connor O'Neil will do anything to get what he wants and right now, he wants to get his hands on the one thing that would make all his dreams come true and he wasn't about to let little Rory James get in the way of that even if she was the one thing that he couldn't live without.
His only hope was that she never found out the truth.
"Honestly, I never thought Rory was that desperate," Andrew said, grabbing his attention.
            "What the hell are you talking about?" Connor demanded, tossing the empty water bottle in the barrel as he glared at his best friend.
            "Well," Andrew mused as he crossed his arms over his chest, "she hates you, she's hot, and did I mention that she hates you?"
            "She doesn't hate me," Connor said with a snort.
            "Then what do you call it?" Andrew asked, grabbing a bottle of water for himself.
            "Severely disliking me to the point that she's actually considered doing me bodily harm?" he suggested, chuckling when his friend flipped him off.
            "It makes me wonder why she'd agree to go out with you," Andrew mused as he lightly tossed him another bottle of water.
            Connor had to snort at that as he caught the bottle of water and opened it. "Because she's desperately in love with me."
            Andrew simply shook his head as he said, "No, that's why you're with her."
New York Times Bestselling author, R.L. Mathewson was born in Massachusetts. She's known for her humor, quick wit and ability to write relatable characters. She currently has several paranormal and contemporary romance series published including the Neighbor from Hell series.
Growing up, R.L. Mathewson was a painfully shy bookworm. After high school, she attended college, worked as a bellhop, fast food cook, and a museum worker until she decided to take an EMT course. Working as an EMT helped her get over her shyness as well as left her with some fond memories and some rather disturbing ones that from time to time show up in one of her books.
Today, R.L. Mathewson is the single mother of two children that keep her on her toes. She has a bit of a romance novel addiction as well as a major hot chocolate addiction and on a perfect day, she combines the two.
In 2019/2020, R.L. Mathewson will be publishing Devastated, the first Anger Management novel, Tall, Dark & Furious, the 6th installment to the Pyte/Sentinel series, Irresistible, the long anticipated novel for the Neighbor from Hell Series as well as many more books throughout the year, paranormals, contemporaries, and YAs.