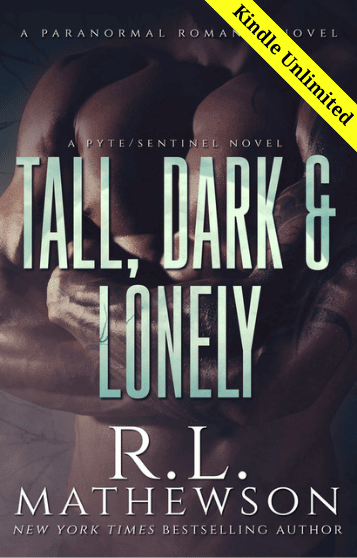 Now in Kindle Unlimited
Things are finally looking up for Madison. After years of scraping just to get by she lands her dream job and finally has a decent down payment for a house so she can move her brother and sister into a real home. It's too bad nothing ever goes the way it's supposed to. When the mother that abandoned them years ago suddenly shows up and moves them to New Hampshire Madison has no choice but to go or lose her brother and sister. Shoving her dreams aside yet again, Madison tries to make things work, it's really cold, her fifteen year old sister acts like a hooker in training, men act funny around her, her boss is a real jerk, she feels like an outsider, her best friend turns out to be a sixteen year old punk, and the incredibly handsome guy renting the room adjoining hers not only hogs the bathroom, taking three showers a day and leaving her with cold water, but he also has a secret. A secret that she becomes a bit obsessed with and can't let go no matter how many times she's warned off.
Detective Ephraim Williams learned long ago not to show any emotion or allow himself to get attached to humans. What was the point? They came and went and he remained. This time wouldn't be any different or so he thought. When his landlady told him her grandchildren were moving in he didn't expect much, well other than to be left alone. What he didn't expect was to have to fight bloodlust every time he so much as caught a whiff of his delectable neighbor's scent or her bombarding him with questions every time she cornered him. If that's not bad enough a Master from his past has found him once again and is demanding his blood and is willing to do anything to get it, even using the exasperating neighbor that makes him feel more than pain for the first time in centuries.
Reviews for Tall, Dark & Lonely
Holy mother of all that is right and good in the world AND SWEET VIRGIN IN THE FADE this book is AMAZE-BALLS with fudge and sprinkles on top! Not to sound completely juvenile here (too late!), but if this book was a person, I would date it, probably whore out on the first date, and give in to all my wonton desires!
Okay, in all seriousness, the writing is well done and the story unfolds so beautifully. It's just a great story told incredibly well.
Ephraim is an alpha male from 18th century London. He's a Pyte (a type of vampire) that survived a horrible situation brought on by his family's abandonment. In spite of suffering through this situation he maintains his humanity. It's really remarkable considering the depth of depravity he endures. After he comes out of the situation, he goes through his life as a devastatingly handsome, wealthy, arrogant loner….until he meets Madison. She has suffered her own trials at the hands of her wreckless whore of a mother. I just love Madison because she is independent and strong. She supports her siblings and raises them while her mother is absent. When Madison and Ephraim meet, sparks don't fly in the beginning. It's not until Ephraim really sees her that their relationship begins to flourish.
This book has it all! Paranormal. check. smokin hot alpha male. check. gorgeous selfless girl. check. kick ass vampire fights. check. home cooked meals at grandmas. check and double check! Read it. I can't go any deeper cause I gotta read the second book!
–Amazon Customer
Wow is about all I can say. Ok I can say more. I absolutely loved this book. I loved the story line, the characters, and everything. Not many books can keep me reading past my normal bed time, but this one did two nights in a row. I loved the thought of how Pytes are different than vamps and can walk in daylight. I liked the vamps were the the bad guys in this book, sometimes them being the good guys gets boring. This book was really well written and really fast paced too. I'd start to read a hours went by in the blink of an eye it was almost like I was there in their world and ally worries and everything disappeared whole I was on the world of this book. It was almost a shock icing out of it and back to reality. That's how good I thought this book was. You get so immersed in the world. These the sign for me of a five star book! In fact I'd give it a plus one so its six stars!
Yes you can bet I will be reading the rest of this series
I really hope they are as good as this one was.
–R. Turner
I really enjoyed reading tall dark and lonely. I loved having a knight in shining armor that's just a little bit evil. The author gives us a little bit of backstory on all the characters. Which I truly appreciate in order to fall along with the plot. I was so engrossed in the story I read the whole book in one sitting. Enjoy this book! I did.
–Ckaada
I accidentally stumbled on this book and author when I was looking for something new to read and fell in love!!! I couldn't put it down and wound up staying up all night to finish it and immediately bout the rest of the series and finished them within the week!!! This series made me laugh out loud and made me cry while reading it. It's a well written intricate paranormal romantic series that combines heart-wrenching moments, with detailed background stories, sadness, humour, Romance,and some steamy scenes sure to make you keep reading for more!! I can't wait for the next one! Because of these I found her neighbor from hell series and fell in love with the comedic romance series as well. She is a terrific writer that you must read!!!
–Amazon Customer
Surprising! I am not sure what I was expecting but I really liked this book. I was afraid the story would be drawn out since I know this is a series but it was a complete story by itself. Madison was a great leading lady she had very admirable qualities that made you love her from the beginning. And Ephraim wasn't the normal brooding man, he did have some horrible events in his past but he was very loving of Madison and her family from the start. And Chris what can I say I absolutely loved this character! I hope the next book has more Chris! This was not a normal vampire story, I am not generally a fan but I love R.L. Mathewson so I decided to give it a shot and I am very glad I did!
–Amanda Moon
I ordered this book by accident think it was something else. I usually stay away form Vampire novels (just not my thing) but I was surprised at how much I loved this book. I COULD NOT put it down. R.L. Mathewson is such a good story teller, she always manages to keep her audience intrigued. I absolutely loved her "Neighbor from Hell" series. And this series did not disappoint. The series is full of action, drama, comedy and some very sexy scenes. It was not gory or scary but very enjoyable. I just finished the 3rd book in this series and am going bananas because of the cliff hangers….I can't wait until her next addition to this series
–Dime2400
I don't normally read paranormal, but read this anyway because I love the author and her writing style. I absolutely fell in love! The author has kept her same signature style and introduced me to a whole new world – filled with paranormal book boyfriends. Madison is a character I would be friends with and Ephraim was not only a hot cop, but a pyte as well! And I loved him, even though I have no idea if I'm pronouncing his name correctly! As with all of Ms Mathewson's books the humour shone through and made this a fantastic read.
–Jodi
R.L. Mathewson is full of creativity and romance in this book as well as several of her others. Madison is a strong character with a most giving and relentless soul. Ephraim recognized this as well as the beauty in her and was astounded. Together, the two portray a romance that is embraced by the reader just as much as the talent and passion for creativity of the writer.
–Rglmilajl
This book was recommended to me in one of the Amazon forums… and while I typically avoid paranormal books, there was free promo so I decided to give it a go. Talk about a surprise! I enjoyed it so much! The story was good, the pyte/vampire elements were completely believable and the love story was hot. Two thumbs up!
–Angelina K
I absolutely LOVED this book!! Madison and Ephraim are so amazing together. In typical R.L fashion this book has the perfect amount of suspense, sex, and humor. I have never read a paranormal book before and probably won't ever again except from this author!!! Can't wait for the rest of the series!!! A definite must read!!!!
–M.gonzalez
"What the hell…." she murmured against her better judgment.
He gave her a lopsided grin. "I don't suppose there's any chance you didn't see that?"
She shook her head. His smile disappeared as he sighed, "I didn't think so."
He turned to face her. "I need to taste your blood."
She backed away from him. "I'm not letting you sink your teeth into me, you bloodsucker!"
As her back hit the table she reached back for a weapon. She found the roll basket and picked it up quickly hugging it to her chest. She began throwing rolls at him while she retreated away from him. "Get back!"
He ducked out of the way easily. "Or what you'll throw butter at me?" he teased.
"I'm not kidding….I'll….I'll…" She looked around the room, there was nothing around that she could use, no crosses, no holy water. Damn it why hadn't her Grandmother found religion? That would be really helpful at the moment.
Ephraim held his hands up. She was out of rolls. "Listen, I know you're frightened and I understand that. I'm not trying to scare you, but I need to taste your blood."
She threw the basket at him. "Are you crazy? I'm not letting you bite me!"
"I don't want to bite you. Your blood is the last thing I want." He looked pained.
That stopped her short. "My blood's not good enough for you?"
"That's not it at all." He didn't try to walk after her. Ephraim remained where he was, but they both knew he could get to her before she made it to the door so she didn't try to run, yet.
"Wait, you do drink blood don't you?" This was getting really confusing.
He ran a frustrated hand through his hair. "Yes!"
"You don't have to snap it was just a question."
He held up a hand. "My apologies."
She nodded her acceptance. "Why isn't my blood good enough? I bathe, I eat healthy, I don't use drugs, drink or smoke. I'm not a vampire or anything but I would think that would make my blood attractive."
His jaw dropped. "Are you trying to get me to bite you?"
"No!"
"Then why-"
"Because you insulted my blood!"
He pinched the bridge of his nose and laughed.
"You think this is funny?" Madison demanded.
"No, I think this is the most trying conversation of my life."
New York Times Bestselling author, R.L. Mathewson was born in Massachusetts. She's known for her humor, quick wit and ability to write relatable characters. She currently has several paranormal and contemporary romance series published including the Neighbor from Hell series.
Growing up, R.L. Mathewson was a painfully shy bookworm. After high school, she attended college, worked as a bellhop, fast food cook, and a museum worker until she decided to take an EMT course. Working as an EMT helped her get over her shyness as well as left her with some fond memories and some rather disturbing ones that from time to time show up in one of her books.
Today, R.L. Mathewson is the single mother of two children that keep her on her toes. She has a bit of a romance novel addiction as well as a major hot chocolate addiction and on a perfect day, she combines the two.
In 2019/2020, R.L. Mathewson will be publishing Devastated, the first Anger Management novel, Tall, Dark & Furious, the 6th installment to the Pyte/Sentinel series, Irresistible, the long anticipated novel for the Neighbor from Hell Series as well as many more books throughout the year, paranormals, contemporaries, and YAs.