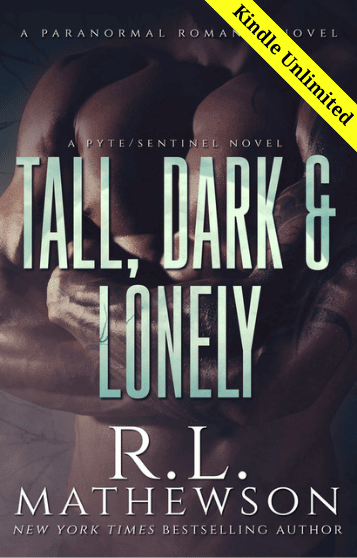 Now in Kindle Unlimited
Things are finally looking up for Madison. After years of scraping just to get by she lands her dream job and finally has a decent down payment for a house so she can move her brother and sister into a real home. It's too bad nothing ever goes the way it's supposed to. When the mother that abandoned them years ago suddenly shows up and moves them to New Hampshire Madison has no choice but to go or lose her brother and sister. Shoving her dreams aside yet again, Madison tries to make things work, it's really cold, her fifteen year old sister acts like a hooker in training, men act funny around her, her boss is a real jerk, she feels like an outsider, her best friend turns out to be a sixteen year old punk, and the incredibly handsome guy renting the room adjoining hers not only hogs the bathroom, taking three showers a day and leaving her with cold water, but he also has a secret. A secret that she becomes a bit obsessed with and can't let go no matter how many times she's warned off.
Detective Ephraim Williams learned long ago not to show any emotion or allow himself to get attached to humans. What was the point? They came and went and he remained. This time wouldn't be any different or so he thought. When his landlady told him her grandchildren were moving in he didn't expect much, well other than to be left alone. What he didn't expect was to have to fight bloodlust every time he so much as caught a whiff of his delectable neighbor's scent or her bombarding him with questions every time she cornered him. If that's not bad enough a Master from his past has found him once again and is demanding his blood and is willing to do anything to get it, even using the exasperating neighbor that makes him feel more than pain for the first time in centuries.
"What the hell…." she murmured against her better judgment.
He gave her a lopsided grin. "I don't suppose there's any chance you didn't see that?"
She shook her head. His smile disappeared as he sighed, "I didn't think so."
He turned to face her. "I need to taste your blood."
She backed away from him. "I'm not letting you sink your teeth into me, you bloodsucker!"
As her back hit the table she reached back for a weapon. She found the roll basket and picked it up quickly hugging it to her chest. She began throwing rolls at him while she retreated away from him. "Get back!"
He ducked out of the way easily. "Or what you'll throw butter at me?" he teased.
"I'm not kidding….I'll….I'll…" She looked around the room, there was nothing around that she could use, no crosses, no holy water. Damn it why hadn't her Grandmother found religion? That would be really helpful at the moment.
Ephraim held his hands up. She was out of rolls. "Listen, I know you're frightened and I understand that. I'm not trying to scare you, but I need to taste your blood."
She threw the basket at him. "Are you crazy? I'm not letting you bite me!"
"I don't want to bite you. Your blood is the last thing I want." He looked pained.
That stopped her short. "My blood's not good enough for you?"
"That's not it at all." He didn't try to walk after her. Ephraim remained where he was, but they both knew he could get to her before she made it to the door so she didn't try to run, yet.
"Wait, you do drink blood don't you?" This was getting really confusing.
He ran a frustrated hand through his hair. "Yes!"
"You don't have to snap it was just a question."
He held up a hand. "My apologies."
She nodded her acceptance. "Why isn't my blood good enough? I bathe, I eat healthy, I don't use drugs, drink or smoke. I'm not a vampire or anything but I would think that would make my blood attractive."
His jaw dropped. "Are you trying to get me to bite you?"
"No!"
"Then why-"
"Because you insulted my blood!"
He pinched the bridge of his nose and laughed.
"You think this is funny?" Madison demanded.
"No, I think this is the most trying conversation of my life."
New York Times Bestselling author, R.L. Mathewson was born in Massachusetts. She's known for her humor, quick wit and ability to write relatable characters. She currently has several paranormal and contemporary romance series published including the Neighbor from Hell series.
Growing up, R.L. Mathewson was a painfully shy bookworm. After high school, she attended college, worked as a bellhop, fast food cook, and a museum worker until she decided to take an EMT course. Working as an EMT helped her get over her shyness as well as left her with some fond memories and some rather disturbing ones that from time to time show up in one of her books.
Today, R.L. Mathewson is the single mother of two children that keep her on her toes. She has a bit of a romance novel addiction as well as a major hot chocolate addiction and on a perfect day, she combines the two.
In 2019/2020, R.L. Mathewson will be publishing Devastated, the first Anger Management novel, Tall, Dark & Furious, the 6th installment to the Pyte/Sentinel series, Irresistible, the long anticipated novel for the Neighbor from Hell Series as well as many more books throughout the year, paranormals, contemporaries, and YAs.