The Night That Changed Everything
A Neighbor from Hell Chronicle
Twelve Years Earlier…
"Maybe we should try to get them back in daycare?" came the absently murmured words that had Trevor biting back a sigh as he opened his eyes to find his wife worrying her bottom lip between her teeth as she stared down at the iPad in her hands.
"The boys are fine, sweetheart," Trevor assured her as he reached over and plucked the iPad out of her hands and placed it on his nightstand before she could stress herself out over the boys since he was doing that enough for both of them.
"They stopped talking," Zoe mumbled sadly as Trevor reached over and wrapped his arm around her and pulled down so that he could hold her.
"They're just going through a phase," he said, repeating the phrase that his Uncle Ethan told him every time he called, wondering what the hell was going on with his little boys.
It didn't help that none of the daycares they'd hired to watch the boys would tell them why the boys weren't allowed to return. The terror in their eyes as they'd politely explained that it would be in everyone's best interest if they found another daycare for the boys hadn't exactly helped. He still wanted to know what happened to cause the boys to be kicked out of ten daycares after barely a few hours into their first days, but every time he tried to find out, he was met with a lot of mumbled excuses and pleads not to bring the boys back.
He should probably be concerned about that, but the everything going on with the boys, taking care of his baby boy and girl that were barely two months old, Trevor had enough to worry about. It didn't help that the boys stopped playing with other kids and started sitting off to the side, watching everyone else with what he swore looked like an unholy gleam in their eyes until they realized that he was looking at them and their expressions turned bored, terrifying him.
Not that he would admit this, especially not to Zoe, but he couldn't seem to shake the feeling that they were-
God, he was just exhausted, Trevor told himself as he kissed the back of his wife's neck even as he couldn't help but think about what happened when he tucked them in tonight. He still had no idea how one of his screwdrivers ended up beneath Sebastian's mattress, especially since he kept all of his tools locked in the garage, but somehow, his new screwdriver had ended up in his son's bed and he…
Was definitely losing his mind, Trevor thought, biting back a sigh as he closed his eyes and focused on just how good it felt to hold Zoe in his arms. Their boys were going to be fine. It would just take a little time, but they would be fine, he kept telling himself he lay there, trying not to think about what would happen if they weren't. No matter what happened, he would help them get through this and make sure-
"I think Max needs to go out," Zoe said, moving to take out the one-time mama's boy who'd quickly abandoned them once the twins were born.
"I've got it. You get some sleep," Trevor said, biting back a yawn as he forced himself to climb out of bed, knowing that if he didn't, Max would wake up their children, and that was honestly the last thing that they needed at two in the morning was a houseful of crying babies.
"Are you sure?" Zoe mumbled sleepily, already closing her eyes and settling in, making his lips twitch.
Seemed some things never changed, Trevor thought as he reached over and gently teased the tip of her nose, unable to help himself only to chuckle when she batted his hand away with a mumbled, "Stop it. I hate you," as she turned over and buried her face against his pillow.
Leaning over, he pressed a kiss against the back of her neck, smiling when that was followed by a grumble and decided that he really needed to move his ass when Max started barking louder. He quickly made his way into the hallway, only to frown when he didn't spot the large dog that refused to leave the boys' sides. No matter where the twins went, Max was there, watching over them, but he wasn't by their room waiting for him.
Frowning, Trevor quickly made his way to his sons' room and-
Felt his stomach drop when he didn't spot his boys fast asleep in their beds. Trying not to panic and failing miserably, he opened the baby gate and made his way inside their room, telling himself that they were just hiding as he turned on their bedroom light and-
Nothing.
Swallowing hard, he quickly checked under their beds, in their closet, and then just as quickly raced across the hallway to check on the newborns only to find Mathew and Jessica fast asleep in their cribs. He moved his ass back into the hallway and-
The dog!
Shit!
He quickly made his way to the stairs, noting that the baby gate was still secure. Terrified that they'd somehow managed to climb over the gate, he moved his ass, racing down the stairs and praying every step of the way that they were okay only to frown when he reached the living room and his boys were nowhere to be found. That quickly led to him following Max's frantic barking into the kitchen, where he threw on the kitchen light and-
Nothing.
Where the hell were they? Trevor wondered, losing his goddamn mind as he grabbed the phone and began dialing 911 as he frantically searched the kitchen for his sons, only to frown when he saw Max, standing in front of the fridge, staring up and losing his goddamn mind. He followed the dog's gaze and-
"This will be our little secret," Sebastian said from the top of the fridge where he sat along with his brother with a large bag of chocolate chip cookies between them as Trevor stood there, trying to make sense out of what he was seeing when Jonathan added, "Right, Daddy?" and he swore that he'd never been more terrified of anything in his life as he was of two-year-old sons in that moment.
©Rerum Carta Industries, Inc. 2022. All Rights Reserved.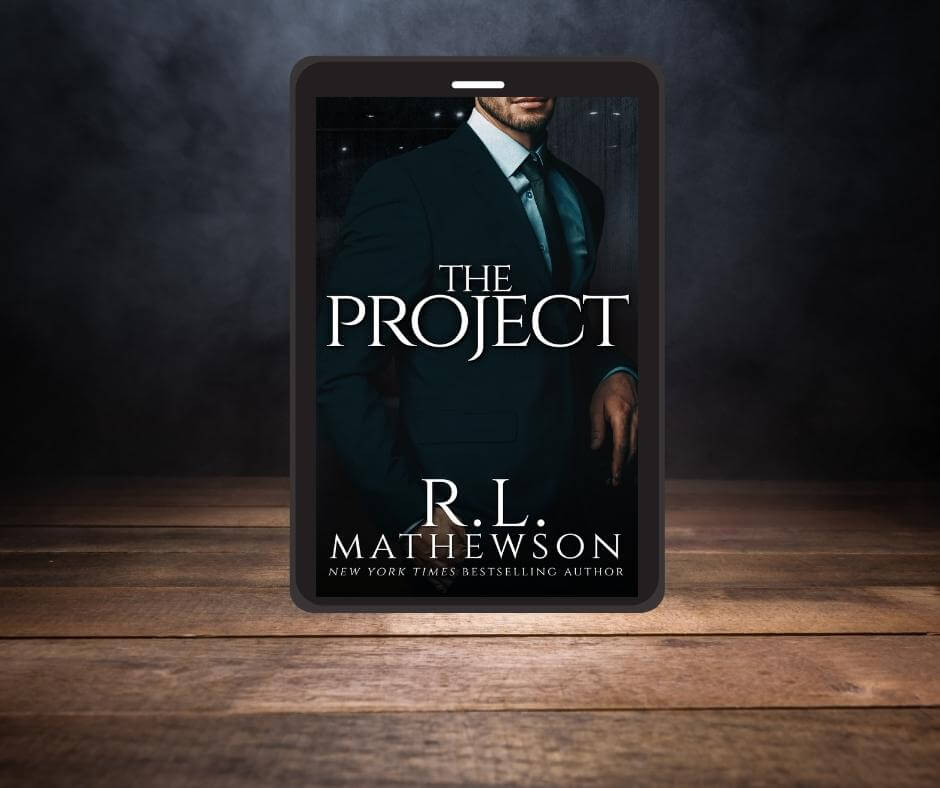 Excerpt from The Project
Did hookers get benefits? Andi found herself wondering as she adjusted the large stack of files that she'd helped herself to from the accounting department in her arms as she considered the woman that was clearly here to put a smile on someone's face. Maybe it depended on the pimp, Andi thought only to release a heartfelt sigh because she would have made an amazing pimp. She was organized, would make sure that her prices were competitive, and would offer benefits to ensure that her girls were happy. Did hookers offer coupons? she wondered, only to decide that she'd have to look into it if she couldn't manage to pull this off.
She-
Should have put her phone on Do Not Disturb, Andi realized when her phone went off again. Really hoping that it was someone trying to scam her, Andi shifted the files into one arm, reached into her back pocket and pulled her phone out only to feel her shoulders drop in defeat when she saw the text message waiting for her.
Where the hell are you, woman?
Grumbling because she'd actually been hoping that he would forget to check on her, Andi texted, In bed, fast asleep, only to follow that up with another grumble when he texted, Really? Because I'm looking at your empty bed right now, brat!
God, he was a pain in the ass, Andi thought, biting back a wince when her back accidentally brushed against the elevator wall only to realize that the woman that she was considering asking what kind of benefits package she was looking for was watching her with a knowing look.
"Just ignore him," she said with a conspiratorial wink and smile.
"That's the plan," Andi said, nodding in agreement as they finally reached her floor with a small chime.
Chuckling softly, the beautiful blonde bombshell shifted her assets one last time with an absently murmured, "This is me," making Andi frown in confusion as she stepped off the elevator and headed straight for Ben, who slapped a welcoming smile on his face as soon as he saw her, the hooker, not Andi because he really seemed to hate her.
Struggling not to drop the files in her arms, Andi swallowed hard as she watched the woman that she really hoped was on the wrong floor give Ben her name and watched while she made her way to Devyn's office, not bothering to knock as she let herself in, leaving Andi standing there, feeling sick to her stomach.
"I thought you were taking the week off," came the smug announcement accompanied by a sigh of annoyance that had her swallowing hard because apparently, Devyn thought so too.
Clearing her throat, Andi said, "I needed to grab some files," as she stared helplessly at Devyn's closed office door before she forced herself to look away.
"I believe he's busy at the moment," Ben drawled, already returning to whatever he was doing as Andi turned around, feeling numb as she headed back towards the elevators only to remember the folders in Devyn's office that she needed and kept going, absolutely refusing to knock on Devyn's office door right now.
Besides, she had other things to do right now, like spending the rest of the day pretending that she didn't see this. It was none of her business what was happening behind that closed door because Devyn was a grown man and could do whatever he wanted. She didn't care what he did. Not even a little bit, because she had plenty to keep her busy, and honestly, she didn't have time for anything else.
She just…
Really wished that it didn't hurt this much.
Slowly exhaling, Andi pushed the elevator call button and when the elevator doors didn't open fast enough, she hit it again and again only to decide that she'd rather take the stairs. Anything was better than standing there, pretending that everything was okay. Decision made, she turned around and-
"You can tell whoever sent you that I'm not interested," Devyn told the woman quickly making her way to the elevator as though the hounds of hell were on her heels as his gaze locked on Andi.
"You're supposed to be home resting, Miss Dawson," he drawled, sighing heavily.
Swallowing hard, Andi weakly gestured to the stairwell door and mumbled, "I-I was actually going back home now," only to grumble when Devyn reached over and took her hand in his and headed back to his office, giving her no other choice but to follow him.
"The next time you decide to let a hooker walk into my office, you're fired," Devyn said, pausing only long enough to grab the small stack of files out of her arms and level a murderous glare on Ben before continuing to lead her back into his office with a muttered, "Fucking unbelievable."
"Ummm, I should probably go," Andi mumbled, gesturing towards the elevator only to catch the look on Ben's face and decided that she'd take her chances with Devyn, moving her ass faster and made her way to the couch that she'd considered her office while Devyn closed the door behind him.
"What are you doing here, Andi?" he asked, dropping down on the couch next to her, looking exhausted.
"Sleepwalking?" Andi said, unable to help but frown as she pointed at the door. "Are we going to talk about what just happened?"
"You mean, you coming here after you promised to take the week off after you almost drowned?" Devyn asked, throwing her a questioning look that she chose to ignore.
"There is that, but we could also discuss the hooker that was practically in tears as she fled from your office," Andi said, blinking at him.
"We have more important things to discuss," Devyn said with a pointed look at the files in his hands as he placed them on the coffee table.
"Is it because she didn't offer coupons?" Andi asked, only to follow that up with, "Were her prices not competitive?" which for some reason earned her a glare.
"I'm not interested in hookers," Devyn said, sighing heavily as he leaned back against the couch as she did the same only to decide that was a bad idea when the move sent sharp pain through her back and sat back up.
"Because she didn't offer a loyalty program?"