Two Excerpts for the Price of One...
Tonight you will be getting two excerpts thanks to the wonderful ladies on my Facebook page who worked their butts off to entertain me 🙂
The first is from the upcoming Christmas from Hell Novel and the second…..
That's from the next Pyte/Sentinel Novel
Here we go:
An Excerpt from Christmas from Hell: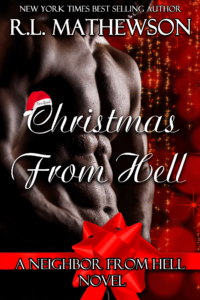 Don't puke, don't puke, don't puke, don't–
            "Let's see what kind of damage we have here?" Duncan, the man that filled her thoughts more than he probably wanted to, said with a bored sigh as he gently placed her on the bed and gently grasped her arm to move it to the side, but she wasn't ready to see the extent of the damage yet.
            She wasn't ready to find out if she still had a boob or if it was-
            "Oh, fuck me," Duncan said, sounding very un-Duncan like and taking her terror up another notch, which of course inadvertently forced her to open her eyes so that she could see the extent of the damage to her boob herself so that she could make the decision to try and save the boob or if it was for the best to just have the boob completely removed. Judging by the stinging pain down the side of her boob, she realized that the choice may no longer be hers.
            Swallowing hard, and really doing her best not to lose her dinner or pass out, she forced herself to look up at Duncan and nearly lost it when she saw him openly cringe at whatever it was that he was looking at, bringing her anxiety up another notch and making her realize just how badly she didn't want to lose her boob.
            She'd never been vain, or had much of a reason to be, but she liked her boobs.
            There.
            She'd admitted it.
            She actually cared if she lost a boob, especially because she'd stupidly lost her footing on a patch of ice all because she was too busy making sure that the man staring intently at the mangled remains of her breast, wasn't outside where she could make another unforgettable memory to add the list of horrors that she'd put him through over the past year. Only this time she was going to lose a boob because of it.
            Swallowing hard as she told herself to stop being a baby and face this thing head on, she stared at his handsome face for a few more seconds before she shifted her attention to her torn sweatshirt, the tee-shirt beneath it and the remains of her favorite gray sports bra and sighed with relief.
            Her boob was still intact.
            Thank God.
© Rerum Industries, Inc. 2015. All Rights Reserved.
Now, from the first Shifter novel of the Pyte/Sentinel Series:
           She felt like hell.
            "My poor face!" the little annoying bastard whined from the bathroom where he was probably still staring in the mirror, crying over the little cut she'd given him.
            She snorted as she licked her muzzle and shifted her head to the side so that she was using her large paws as a pillow as she sighed, ignoring the cries of pain coming from the bathroom and focused her attention on the man sitting on the large leather chair, glaring at her.
            God, what she wouldn't give to be able to flip him off, but if she wanted to do that she would have to shift back to human and she really just didn't feel like doing that right now. Besides, the moment that she shifted back she'd most likely get sick and that really wasn't enough of an incentive to make her want to shift. Then of course was the fact that if she shifted back to human, the asshole who'd saved her life and marked her would expect her to talk, thank him for saving her life, but again, she really wasn't in the mood to grovel to the bastard so in werewolf form, she stayed.
            "Shift back," the bossy bastard demanded with a bored sigh as he continued to scowl at her, but since she just wasn't in the mood to deal with this right now. So, instead she simply sighed again, closed her eyes and settled in for a nap.
            "This isn't part of our deal, Kara," Drew said, interrupting what promised to be a very nice nap.
            "Oh, God! My face!" came another pathetic cry for attention that they both simply ignored.
            "Kara, I'm not fucking kidding. Shift. Back. Now," he bit out, sounding incredibly pissed.
            Not that she cared, because she really didn't.
            He could sit there, whine, bitch and yell at her all day and she wouldn't care. She just wanted to lie here and feel bad for herself for a little while until she was forced to shift back and deal with the nightmare that was her life.
            Maybe she should go to the country now while the Pack was in the city and find a cave or something where she could hide out for the next thirty or forty years or until she came up with a better plan. Since that was unlikely, she was probably looking at a lifetime of catching fish with her mouth and hunting down the occasional deer when the opportunity presented itself.
            Then again, since she was planning on feeling sorry for herself for at least the first decade, she probably would just live off fish for a while or whatever happened to craw inside her cave. Maybe by the time that she was ready to reemerge and rejoin civilization again everyone that wanted her dead would be long gone.
            It was possible, she thought with a groan as she shifted onto her side. Every twenty years or so, they were forced to move before humans started asking questions and pointing out the fact that they weren't aging. It would bring unnecessary attention that their kind didn't need and put them all at risk.
            They'd be gone, assuming new lives somewhere and she could reclaim her old one, or at the very least she could create a better life than this one. It was something to look forward to, she told herself with a depressed little sigh as she licked her chops and settled in for a nice long nap.
            "Someone get me a god damn plastic surgeon before this heals!" the big baby that somehow made Beta cried hysterically, making roll her eyes with a groan as she rolled back over, praying the whining would stop so that she could get some sleep.
            "Fucking baby," Drew murmured, and for once they were in complete agreement about something.
© Rerum Industries, Inc. 2015. All Rights Reserved.