There's something wrong with my new car radio........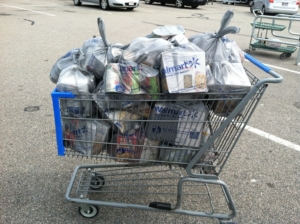 Paying it Forward
For months now I've been planning on getting a new radio for my car and like most single mothers, I had to budget for it. Well, the time to pick out a new radio finally came and I was pretty excited to have a CD player or even a satellite radio to listen to while I chauffeur my children around.
I was all set to look around today since I have my first child-free day in weeks, but something happened last night. While I was killing time, waiting for my youngest to fall asleep so that I could finally call it a night, I came across an article that knocked some sense into me. I stumbled upon the article at Yahoo.com. The article is called, Going hungry in America.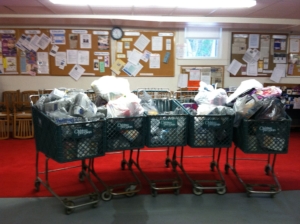 The article touches on the fact that a large majority of people who hold jobs are not making enough to put food on the table. They're being forced to choose between keeping a roof over their heads or putting food on the table. There's just something wrong when we live in a world where hard working people have to live like this. It's not right.
I know this is a romance novel website and this isn't the type of thing that you expect to see when you subscribe to the page, but I thought this issue warranted mention. This page isn't about to suddenly get radical, political or preachy, so no worries. We do however like to help out charities, hence this post.
After reading the article I walked into my son's room, sat on his bed and just watched him sleep for a while. I couldn't help feeling fortunate that he doesn't have to worry about where his next meal is coming from. It's something that no parent should ever have to worry about, but unfortunately a lot of them do.
I stayed up for a few more hours, thinking about a few things and I decided that my radio works just fine. It's not something that I will probably be able to do again, but I decided that since the money was meant as a reward for myself that I could damn well spend it any way that I liked. I spent the money on food and donated it to St. Vincent de Paul. It runs the food pantries around my area and many other areas. They help working families with food, utilities and many other services.
I know what I did was overkill, believe me I know, but I'm glad that I did it. I'm not asking everyone to do this because this was my choice to make, but if you happen to have some food sitting in your pantry that you could spare, I'm sure there's someone out there that would truly appreciate it and make good use of it.
Well, thank you for reading my mini rant 🙂 I truly appreciate it even if you are not able to help.
-R.L.