The Betrayal
Part II
An R.L. Mathewson Chronicle
"God, that really hit the spot," Sean said with a satisfied sigh as he finished off the last bite of the burger that had her stomach growling while she was forced to sit there, watching him do it.
She hated him.
More than anything, Cayley decided with a glare as she shifted to get more comfortable on the hospital bed that she'd spent the last twelve hours on, only to grumble when the fetal monitor attached to her got in the way. She never should have told him about that burger, Cayley thought, but in her defense, she thought that he would take pity on her and sneak her in a burger to make this easier for her.
She really should have known better.
"Still not talking to me?" Sean asked, not really sounding all that concerned as he shifted his attention to the strawberry milkshake that had her mouthwatering.
When she pointedly looked away so that she could glare at the wall, he released a heartfelt sigh and murmured, "Understandable," seconds before the sound of a plastic container being popped open caught her attention and had her slowly, ever so slowly, glancing back at her one-time best friend only to swallow hard when she saw it.
A large slice of apple pie with what appeared to be a large scoop of vanilla ice cream on top.
Not really sure how much more of this she could take, Cayley blindly reached for her call button and began frantically hitting it, all while watching Sean sit there, taking a bite of the delicious-looking apple pie that would really make this whole thing easier.
"What's wrong?" the man that she was obligated to hate and was really hoping would help put an end to this nightmare asked.
"I'd really like a burger," Cayley mumbled sadly as she watched Sean finish off the last bite of pie and-
Where the hell did he get that second burger? Cayley found herself wondering as she watched Sean take a bite of the burger that had her stomach growling with a groan that was going to get him killed.
"God, this is so good," Sean said with a satisfied sigh as she found herself reaching for the remote so that she could throw it at his head, only to have it plucked out of her hand with a heavy sigh.
"You can have a burger after you have the baby," Roger explained as she felt a Styrofoam cup placed in her hand.
Cayley watched Sean take another bite of that delicious-looking burger before shifting her gaze to the cup of ice chips in her hand, looked up at Roger to find him once again focused on his iPad before her gaze shifted back to that burger again and sighed. "I'd really like to have the baby now."
"I know you would," Roger said in a sympathetic murmur that left her pouting, "but you're only three centimeters dilated."
"It's been twelve hours," Cayley grumbled sadly as she found herself once again looking at that burger.
"Sweetheart, I promise that I'll get you a burger as soon as he's born," the man that she was no longer speaking with said.
"I am no longer speaking with you," Cayley reminded her husband with a firm nod and a glare aimed at his brother as she moved to fold her arms over her chest, only to have the cup in her hand get in the way, grumbled, and settled for grabbing the plastic spoon leaning uselessly against the cup's brim and scooped up a spoonful of watery ice chips and shoved them in her mouth.
"Because the little bastard escaped from the supply closet?" Bryce asked after a slight pause.
"No, I already forgave you for that," Cayley said with a sniffle as she shoved another bite of watery ice in her mouth as she settled for glaring at Sean as he finished off the burger that should have rightfully been hers.
"Because I refused to get a burger for you?" came the curious question as she lay there, struggling to pretend that the thin ice chips in her mouth was a bite of delicious burger.
"Partly," Cayley bit out as she angrily shoved another spoonful of ice in her mouth.
"Because I let you have your naughty way with me and now, you're in labor, not allowed to eat, and forced to put up with Sean's bullshit?" Bryce asked, sounding amused for some reason.
"Yes!" she hissed with a glare, several muttered words that she wouldn't be able to repeat once the baby was born, and another spoonful of watery ice that did nothing to satisfy her burger needs.
"I can have security drag him out if you want," Roger said absently as he continued doing whatever it was that he was doing.
"Bless you," Cayley mumbled with a sniffle as she watched Sean's gaze turn calculating.
"You could do that," Sean murmured, looking thoughtful as Cayley shifted her attention to Roger in time to watch him go still, "and while I'm looking for a way to break back in, I can pass the time talking to your wife."
©Rerum Carta Industries, Inc. 2023. All Rights Reserved.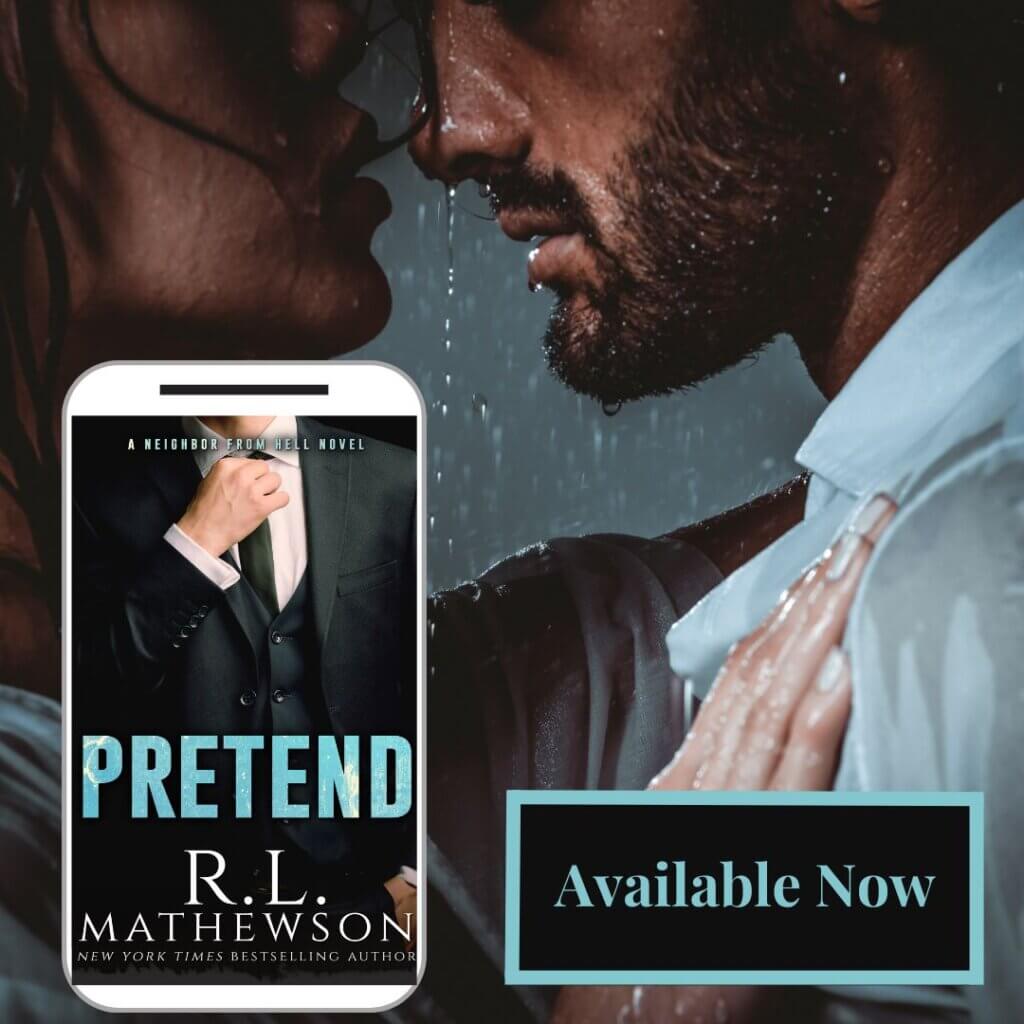 There was nothing more painful than falling in love with your best friend.
From New York Time's bestselling author R.L. Mathewson comes the prequel to the disturbingly funny romantic comedy series, Neighbor from Hell.
She couldn't do this anymore.
After watching her best friend and the man that she'd been in love with her entire life propose to another woman, Morgan decided that it was time to finally move on. She made plans, plans that Eric didn't know about and she planned to keep it that way, but unfortunately for her, one bet destroyed everything, leaving her with no choice but to be there for her best friend one last time.
He was done.
After catching his fiancée cheating on him, Eric Bradford was done wasting his time on women that he had absolutely no hope of falling in love with. He just needed time, a chance to get away, and he just needed…
Her.
Determined to figure out how he kept screwing up his life, Eric takes his best friend on the honeymoon that he'd spent a fortune on and asked her for one more favor, one that would change everything, and leave him with no choice but to do whatever it takes to stop the one woman that meant everything to him from finally walking away.