Pretend: The Neighbor from Hell Prequel Is Now Available
The Bet That Started It All…
There was nothing more painful than falling in love with your best friend.
From New York Time's bestselling author R.L. Mathewson comes the prequel to the disturbingly funny romantic comedy series, Neighbor from Hell.
She couldn't do this anymore.
After watching her best friend and the man that she'd been in love with her entire life propose to another woman, Morgan decided that it was time to finally move on. She made plans, plans that Eric didn't know about and she planned to keep it that way, but unfortunately for her, one bet destroyed everything, leaving her with no choice but to be there for her best friend one last time.
He was done.
After catching his fiancée cheating on him, Eric Bradford was done wasting his time on women that he had absolutely no hope of falling in love with. He just needed time, a chance to get away, and he just needed…
Her.
Determined to figure out how he kept screwing up his life, Eric takes his best friend on the honeymoon that he'd spent a fortune on and asked her for one more favor, one that would change everything, and leave him with no choice but to do whatever it takes to stop the one woman that meant everything to him from finally walking away.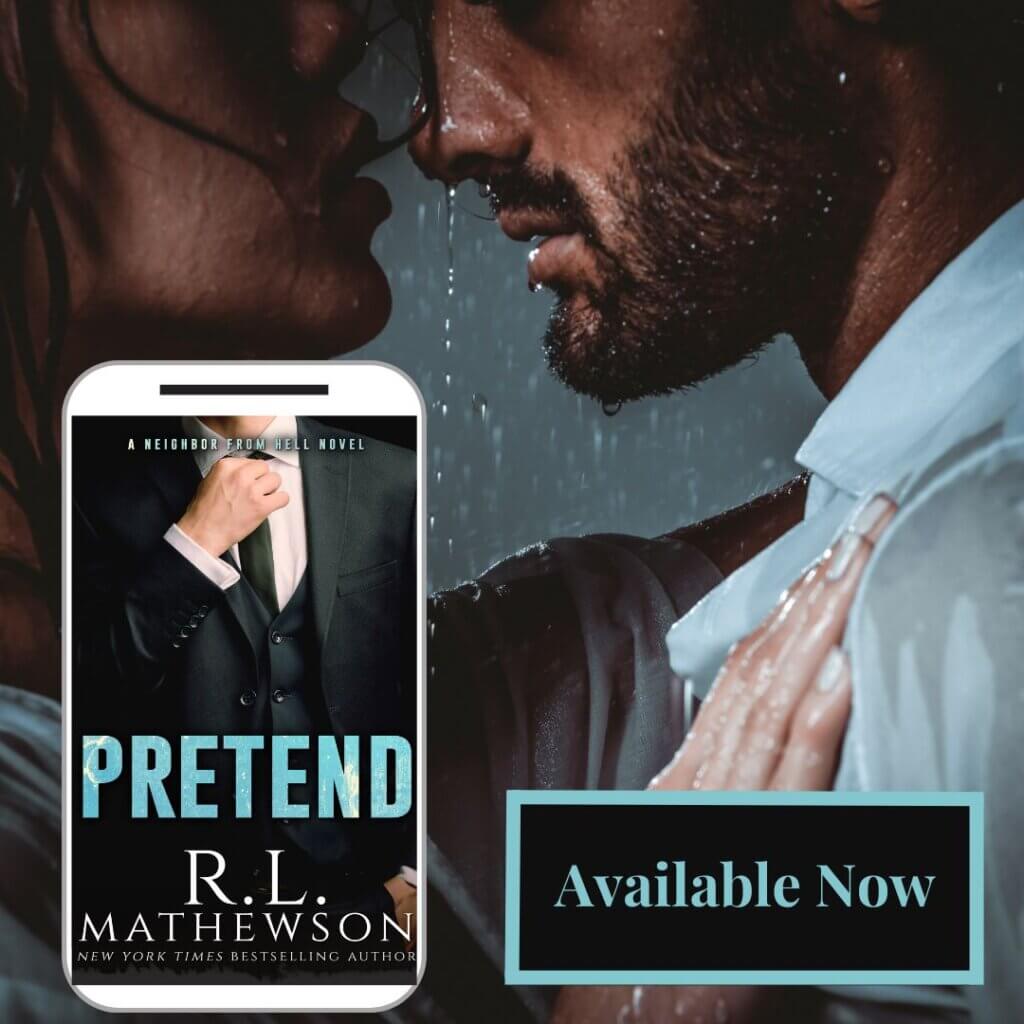 Excerpt from Pretend
"What the hell are you doing?" Eric found himself asking as he watched Morgan drop down on the window seat with a satisfied sigh.
"Preparing," Morgan murmured absently as she followed that up by grabbing the neck pillow that he was tempted to steal out of the bag that she refused to share with him and placed it behind her head, shifted to get more comfortable, and promptly closed her eyes.
"For what?" Eric asked as he grabbed the bag off her lap and shoved it in the overhead compartment before he dropped down in the aisle seat and found himself watching the small woman that hadn't said more than two words to him since she'd agreed to do this.
"For the bitching," Morgan simply said with a firm nod as she gestured for him to get on with it.
Narrowing his eyes on the little brat, Eric bit out, "I don't bitch."
"Then, what would you call what you're about to do for the next three hours?" she asked, not bothering to open her eyes as she shifted to get more comfortable.
"Seething in justifiable rage?" Eric said, watching as Morgan opened her eyes simply so that she could roll them at him.
"Justifiable rage?" she repeated with a pitying look that he really didn't fucking appreciate at the moment.
"Yes," Eric bit out, wondering why she wasn't comforting him in his time of need.
"You're not pissed," Morgan muttered as she once again closed her eyes and settled in for a nap.
"Then, what am I?" Eric asked, even as he had to admit to himself that he had no fucking clue what he was right now.
He just…couldn't seem to stop fucking up his life.
"Why did you plan a honeymoon?" Morgan asked instead, making him sigh because he knew where this was going.
"The curse is bullshit," Eric said, wondering why he'd ever believed all the bullshit tales to begin with.
When he was six, his father and uncles regaled him and his cousins with tales of the Bradford Curse around a campfire, lamenting about all the ways that a Bradford could be brought to his knees. While his cousins shrugged off the warnings, Eric had been beyond fucking intrigued.
He'd hung on their every word, listening intently, terrified that he'd miss a single detail and when they were done…
He couldn't stop fucking smiling.