Honeymoon From Hell IV is Now Available @ iBooks & Smashwords.com
Honeymo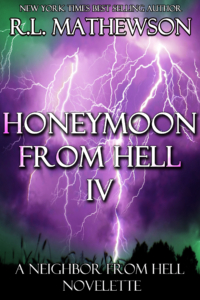 on from Hell IV is now available at iBooks and Smashwords.com.
If you have an Apple product the iBooks version is available for you. For everyone else, Smashwords.com has the version that you need, Kindle = Mobi, etc.
I hope this helps.
For those of you who are waiting for the mini-series, you will not have to wait much longer 🙂 They will all be done and released in December 🙂
R.L.